Joey sadly crossed the Rainbow Bridge 14-02-2023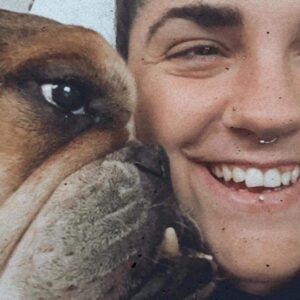 We are devastated to tell you that gorgeous Joey gained his Angel wings yesterday and has made his way to rainbow bridge.
Joey came into foster at the age of 9 in February 2020 and was given his happy ever after with Helen and her family.
Joey was an absolute gentleman and was loved beyond measure. He had the best life with Helens family and knew how much he was loved and adored Very sadly at the age of 10 years and 7 months Joey laid down yesterday evening with his loving family beside him and fell peacefully asleep.
Thank you so much for loving Joey and giving him his best life nearly 3 whole years of being adored by you.
Please accept our deepest sympathies, we are sending you lots of love and hugs at this heart-breaking time.
You will always have your memories of your sweet, gentle giant!
Fly high Joey and play hard at the bridge beautiful boy, you will be greatly missed by so many!
Sleep tight Joey, you will be cherished forever and live on in all our hearts!
A little of Joeys storey below,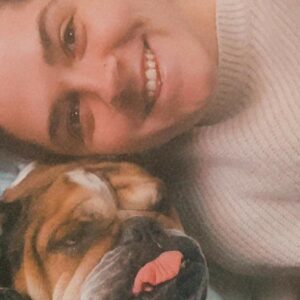 Our amazing oldies really tug at our heart strings. Due to covid 19 restrictions we are unable to carry out new home checks. It was such a wonderful surprise for us when we received an application from a pre-home checked family and they were perfect for Joey.
So it is with great pleasure that we can announce that Joey has found his special forever home with Helen Simmonds and her family. Joey is settling in and enjoying exploring his new home and the beach.
We are certain he will live out his life in his amazing retirement home and be spoiled rotten just as it should be.
So to Helen and all the family we wish you a happy forever home from all of us at Geordie Bullies and to our gorgeous young at heart Joey be a good boy and enjoy your new adventures! We cannot wait to see your posts!
We would like to take this opportunity to thank Kelly Dixon and her family for a fabulous foster. You are truly amazing, and we are so grateful.
Happy 1st Gotcha Day Joey
Here are some words from Joeys dad
A year ago we jumped in the car to pick up this stubborn smelly loving bulk of a hulk.
Thank you GBSR for letting us adopt this young man he is our gem. 
Joey is a lovely well-mannered and very well-behaved boy. He likes a stroke and loves his chew toys.
He walks well on the lead but isn't keen on dogs running up to him. His recall outside the home hasn't been tested but he comes when called in the home.
Joey will sit and stay, and he waits to have his feet cleaned before coming into the home after being outside.