Geordie Bullies was founded in 2016 by Helen Seymour and Clair Knox. With Helen and Clair being avid English bulldog lovers, the charity was setup to save and re-home any English bulldog in need. Since founding the charity, growth has been exceptional and Geordie Bullies now has volunteers all over the UK.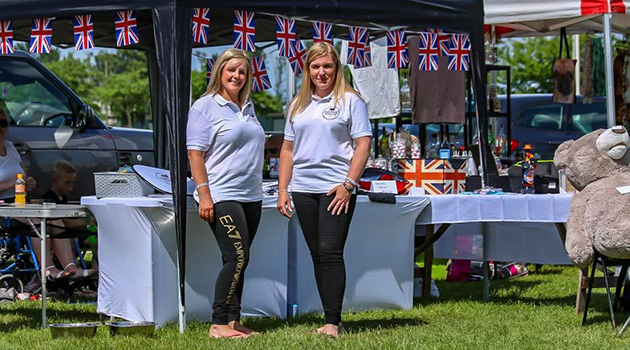 How we help English Bulldogs
English Bulldogs are a lovely breed, full of character, love and personality. Unfortunately, there are many bulldogs around the UK whom are not being cared for in the correct way. This is for various reasons; some owners not having the time to look after their bulldog, some owners not understanding the needs of the breed and others who look to exploit the breed to use them as a commodity for financial gain .
When we are alerted to a bulldog either by way of online adverts, other rescues or the general public; we jump into action. Our team of volunteers will work together to bring the dog into the charity. Dogs are generally gifted to the charity by the previous owner or by another charity. The bulldog will then be assigned to a foster, whom will be called at short notice to foster.
Our network of volunteers will transport the bulldog to the foster home. Once there, the dog will be spayed/neutered, wormed, vaccinated and micro-chipped. A full temperament test will be carried out to assess the bulldog and decide what type of home would suit it best. Once this has all been completed it's on to the next process of getting our babies their forever home.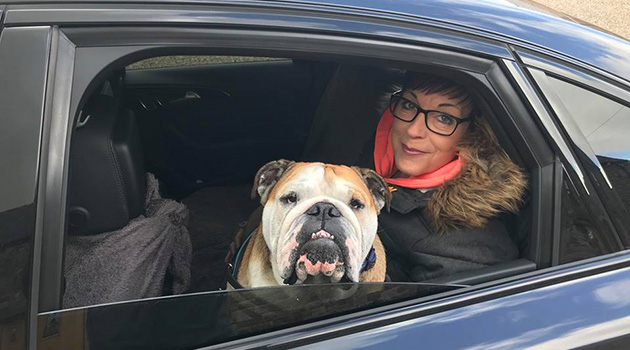 The Role of the Fosterers
Geordie Bullies fosters are a vital part of the charity, as they will take a dog into their home at short notice to take care of him or her temporarily. Dogs are matched with fosters based upon what information we already know about the dog, such as whether they are good with children and other dogs.
Once in foster, the fosterer will assess the dog over a period of time, usually 1 – 2 months, and a profile will be put together of what the perfect forever home might look like for the dog. Each dog is different, so this assessment period is vital to ensure dogs are matched with the correct home first time.
All dogs taken in by Geordie Bullies are neutered or spayed whilst in foster. Unfortunately, unethical breeding is a major problem in the UK and this ensures that dogs don't go back onto the breeding market. Whilst in foster this is also the time to address any health issues and as well as having regular visits to the vet.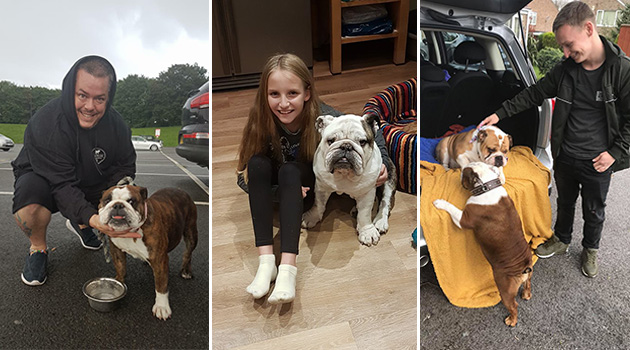 The Forever Home!
Once our bulldogs in foster have been fully assessed and treated for any health conditions, we will then begin to look for their forever home. Our dogs are posted on our Facebook Rescue group 'Geordie Bullies SprinGBoard Rescue' which has over 4,000 members and our Instagram page 'Geordie Bullies Rescue'. Our followers can see each dog's journey and our fosters post regular updates of their time together. This gives people a chance to communicate with the fosterers, as well as asking questions about the bulldogs.
Anyone wishing to adopt a bulldog must complete an application form and will be subject to a home-check. Home-checks are a vital part of the process, as it's where one of our volunteers will get to meet the potential family and check it is the right home for the dog.
Once sure this is the right home, an agreement is signed to protect the dogs' future well being. Adoptions are subject to a re-homing fee and our fees are on a sliding scale by age from young to old. This goes back to the charity fund to help other dogs. All of our dogs have a back-up for life policy, should the home not be suitable or an unfortunate event meant they couldn't stay. In these cases dogs must be returned to the charity to allow us to keep them safe and secure for the rest of their life.
The final stage is to arrange transport through our volunteer network to get our dogs to their forever home. Once complete, another Geordie Bully has successfully found a forever home!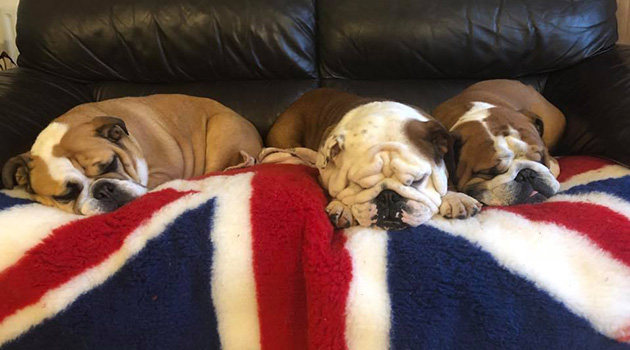 Geordie Bullies Events and Fundraising
As you can imagine, running costs of the charity are high and we are proud that we never skimp on care needed for our dogs. It is vital that all dogs get the best possible care whilst with Geordie Bullies and as bulldog lovers we wouldn't have it any other way.
In order to maintain these high standards, we regularly have stalls at events and do fundraisers across the UK. Our volunteers are also an active part of the bulldog community and we organize regular bulldog walks to get everyone together. This is a great place to meet everyone and say hello to our wonderful bulldogs.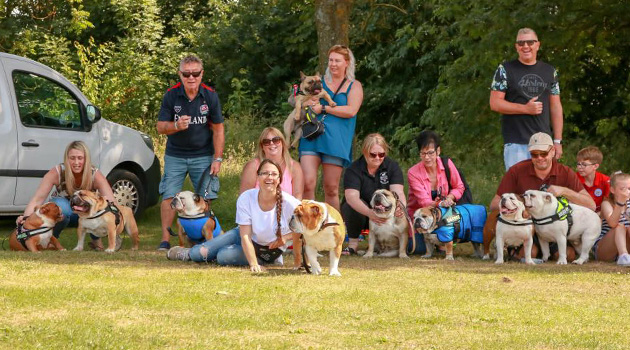 Get in Touch!
If you would like to know more about Geordie Bullies or would like to join our group on Facebook, then please feel free to get in touch via the contact page. We are enthusiastic about anything bulldog related, so would love to hear from you!