Volunteer with Geordie Bullies
Our amazing members work for Geordie Bullies on a voluntary basis. Volunteers driven by their passion and dedication to help English bulldogs, and to give each Bulldog rescued the life they deserve.
We are always looking for volunteers as we continue to grow, and we have several important volunteer positions listed below.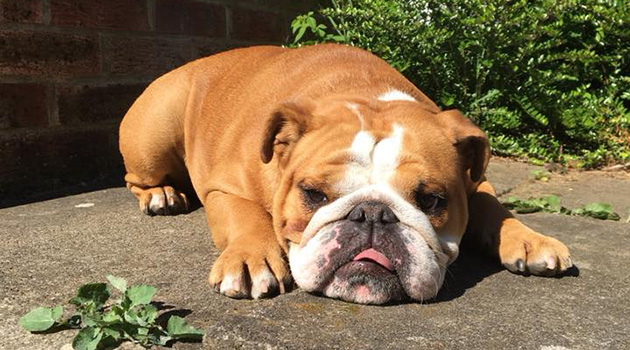 Fosterer Families
We are always looking to add to our team of fosterers to look after dogs when they are taken in by the charity. Often the charity needs to act quick when rescuing dogs, so fosterers need to be ready to take dogs in at short notice. The majority of our foster placements are short term, while we tend to any medical needs of the dog and assess them for the perfect home to fit their needs. You will be given full support and guidance whilst you have our dogs are in your care and all expenses and vet bills will be paid for.
We look for a range of different homes and dogs will be matched based on their circumstances and suitability to your home. This includes factors such as whether you have children, other pets, other bulldogs, your working hours and size of your family, to name a few.
Fostering is an extremely rewarding role and is the very cornerstone of the charity. It is also emotionally taxing as some dogs do not arrive in the best condition. However, the satisfaction gained nursing a dog back to full fitness is second to none and you will see the true resilience of the bulldog breed.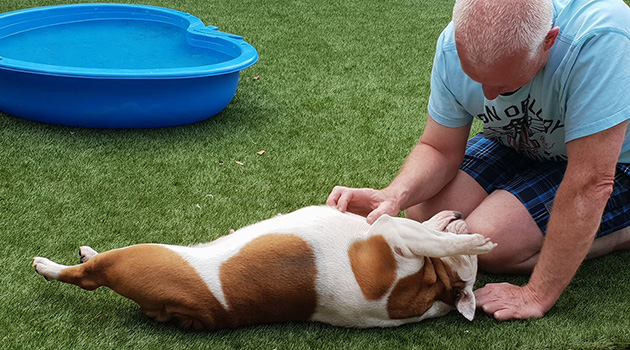 Volunteers for Road Trains
Another important role of the charity; road trains are put in place to transport dogs to their fosterers or to their forever homes. As we need to ensure that our dogs' go to the perfect homes, sometimes the distances can be far. Volunteers on road trains are given a leg of the journey to help transport the dog.
Volunteers who help with road trains need to be reliable and punctual, as any delays can see the whole chain break down and means that other volunteers have to wait. This also causes additional distress for the dogs and it is important that their travel time is kept to a minimum.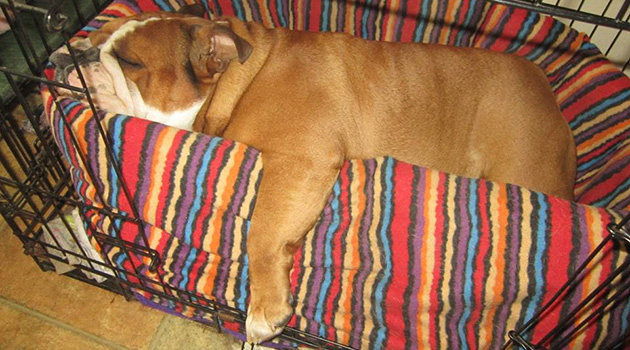 Fund Raisers
Geordie Bullies is a non-profit charity. We depend on our volunteers, organising fundraisers and other ways to raise funds for GBSR.
Geordie Bullies cover all costs when a dog is in foster and will never skimp of the quality of care needed to get the bulldog back to full health. All of this however comes at a price and vet bills can mount up, as can travel and living costs, therefore the charity must be proactive in raising funds.
There are a range of ways which you can help raise funds for the charity.
Fundraising events, Local walking groups, GBSR Auction page.
Social media promotion of the charity or contacting companies for sponsorship.
This is an important role and means that we can keep providing the best care for our dogs.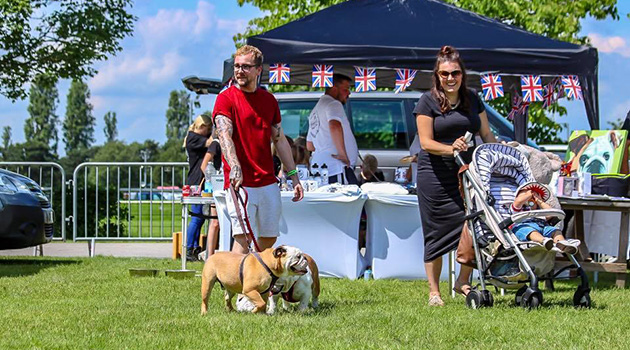 The Home-check for Volunteers
It is extremely important that anyone coming into the charity as a volunteer or who is looking to adopt a dog, has the right living circumstances. All volunteers must go through a home-check, and this is an important part of the process. As a volunteer you can also carry out home-checks for other potential volunteers.
When a home-check is carried out, the Geordie Bullies volunteer will discuss all the roles with you and check that your home is suitable for fostering and adoption. Things we look out for are whether you have an enclosed garden, enough space for a bulldog and your working and family conditions.
All our volunteers are friendly and kind and purely have the bulldogs' interests at heart. If there are any areas which need to be addressed before you become a volunteer, then the home-check volunteer will be open and honest with you and can make suggestions. The process is very friendly and constructive.
Our aim is always what is in the best interest for each individual Bulldog's needs.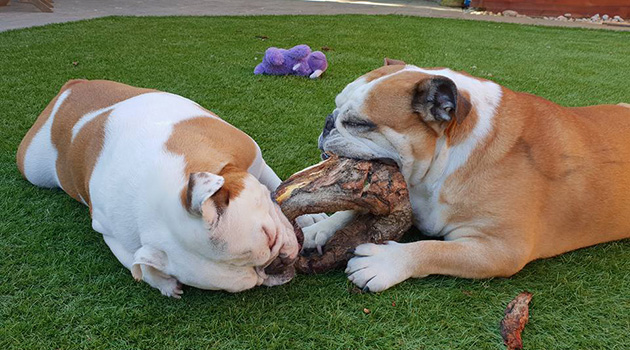 Get in Touch!
If you would like to become a volunteer please click here to complete our volunteer signup form. If you have any questions about volunteering please feel free to contact us via the contact page. We are always interested to talk to other bulldog lovers and are excited to hear from potential new volunteers.