Location: Midlands
Role at the charity: I am a volunteer supporting the trustees in the admin function of the general day to day tasks of the charity. I help fund raise, organise dogs going home, coming into rescue, manage the social media pages and many other things in between!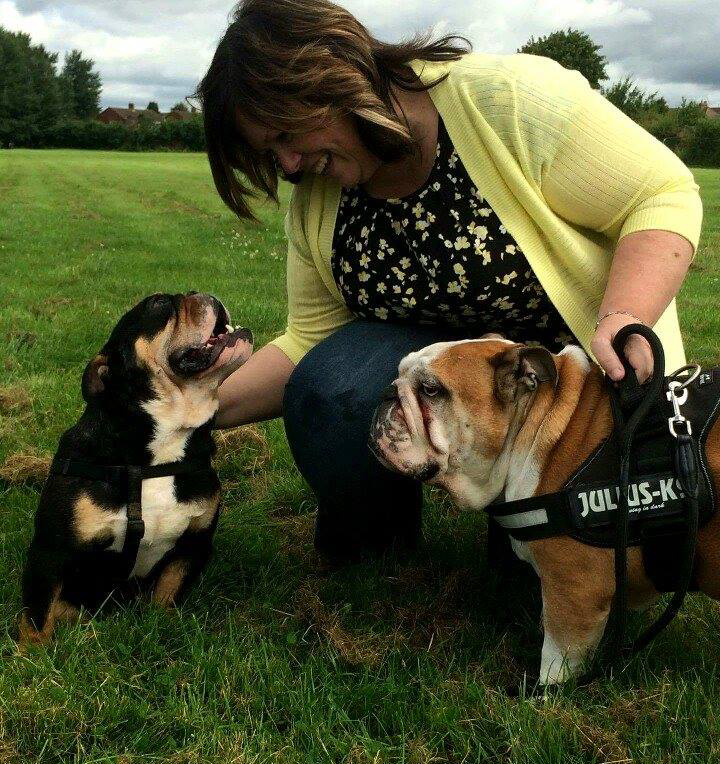 Why did you join Geordie Bullies?
I joined the charity as I wanted to support a new and developing charity to recue our beloved Bulldogs. I wanted to be a part of the incredible work that goes on.

What appealed to you about fostering?
I am new to fostering as I could not foster previously as I had my own Bulldog Teddy. Sadly, we lost Teddy and remain heartbroken. However, foster babe Delilah has entered our lives like a wrecking ball! I wanted to be able to be part of Delilah's journey and help her on the road to recovery, after she had been so poorly. I stepped in to look after her when her first wonderful foster family went on holiday. She clearly loved being an only dog, so it was decided she would stay and I would continue to foster her.

How many dogs have you fostered?
Just Delilah.

What is the biggest challenge with fostering?
For me, it's a challenge having a new dog in the home that you do not really know, and you need to get to know them, and they need to get to know you. Its like starting a marriage! You need to understand how each other tick.

What have you learned from fostering?
It is rewarding, and you gain so much satisfaction knowing you are part of the Bulldogs journey. It is a team effort and there is support from the trustees to ensure the foster journey to go smoothly. I have learned that I can be an important cog in a wonderful machine to help it run smoothly and nurse our Bulldogs back to health.

What do you like the most about English Bulldogs?
What is there not to love?! I love their temperament, personality, wrinkles and their tenacity. They are the most loyal, loving, and most stubborn breed I know. A home without a Bulldog is just not a home.

Do you have any advice for people looking to foster?
Be prepared for the ups and downs, it is not always a bed of roses. Dogs that come into rescue can often be complex, in poor health and have traits that we do not like to see. No Bulldog is the same and you need to be able to commit to loving the dog and being its savior.
Remember, you may be the first person to show the dog love in its entire life and they will need to adapt to your home. However, the rewards are huge and you will always be a huge part of the dogs life, and they will never forget you for being their foster family!