Ryan and Kerry – Fosterers
Location: Morecambe, North West
Role at the charity: Fosterer, Volunteer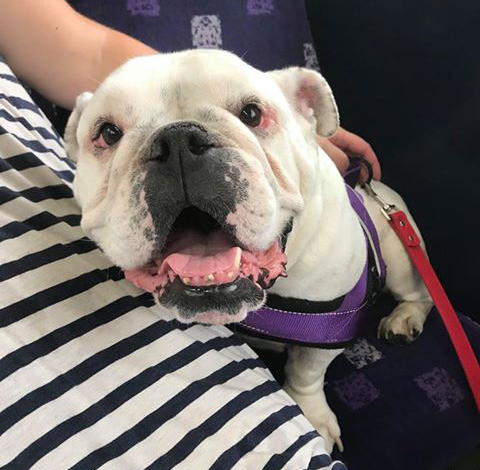 Why did you join Geordie Bullies?
We joined Geordie Bullies after seeing a post on a local pet page looking for fosterers as we already had our own bulldog and wanted to help other beautiful bulldogs in trouble.

What appealed to you about fostering?
We are a very animal related family already, so when the opportunity came to be able to help more dogs in need we couldn't resist.

How many dogs have you fostered?
We are fairly new to Geordie Bullies and Lola is our first foster.

What is the biggest challenge with fostering?
That's a tough one, as many people said to us when we said we was fostering, the biggest challenge initially is letting go after looking after the dog for so long, however the rewards are worth it. Also the stories of the dogs coming into care is heartbreaking and tough to get round.

What have you learned from fostering?
We have learnt a lot about the breed but also how important a role we play in looking after these beautiful dogs, as some people don't see them as pets but as little pots of money!

What do you like the most about English Bulldogs?
We love how they can be the laziest dogs, but still rule the house and make everyone know who's boss!

Do you have any advice for people looking to foster?
We would say don't go into it light hearted, it seems like fun fostering, but it is very serious. These dogs could have all sorts of problems and we all are their lifeline to get better and back to health.