Location: Hampshire
Role at the charity: Volunteer foster carer and helping with the website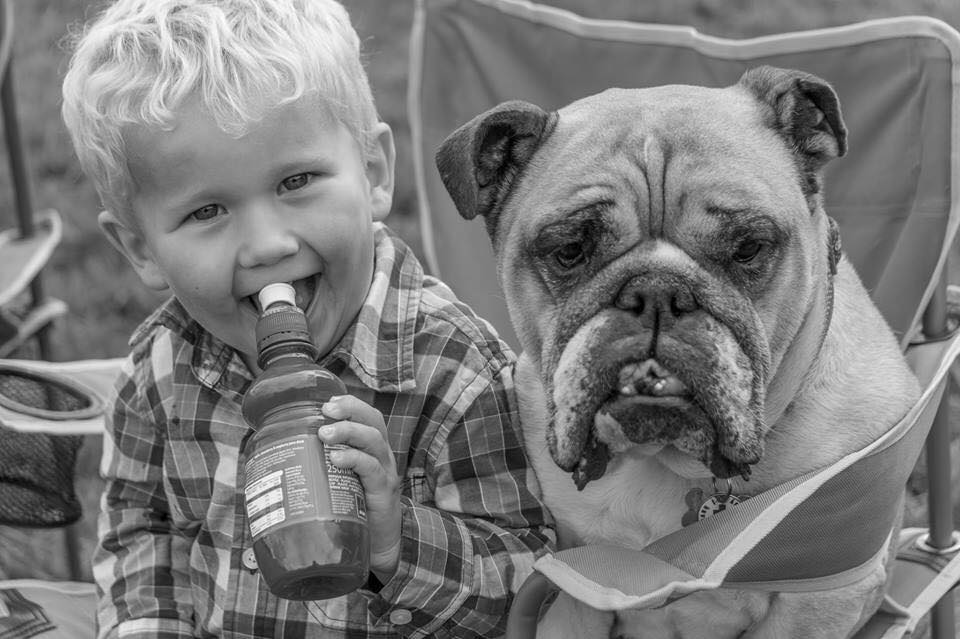 Why did you join Geordie Bullies?
I saw a post on the Hampshire Bulldogs Facebook page asking for more volunteers. After losing my beloved rescue bulldog I was keen to help as I love the breed.

What appealed to you about fostering?
I love the idea of making a real difference to the life of a dog and seeing them thrive in the future.

How many dogs have you fostered?
Branston is my first foster. I previously worked at the Blue Cross so I had some idea of what to expect.

What is the biggest challenge with fostering?
The first week with Branston was a challenge. He had a urine infection so was frequently incontinent. He also had separation issues so he couldn't be left for any period of time without howling. The thought of Branston going makes me really upset as I'm so attached to him but I also feel really proud of how well he's done and I look forward to seeing him happy in his forever home.

What have you learned from fostering?
Rescue dogs need a lot of time, patience and understanding. You will rarely get a perfect dog and you need to be prepared to expect some challenges.

What do you like the most about English Bulldogs?
They are stubborn, selectively deaf, smelly at times and they shed hair everywhere! ???? Aside from this they are incredibly loyal, cuddly, comical and laid back.

Do you have any advice for people looking to foster?
Be prepared to get attached, it's impossible not to, especially as you may be helping a dog at its lowest and nursing them back to health. Don't expect too much straight away and be prepared for some health and/or behavioral issues.