Location: Basildon, Essex
Role at the charity: Volunteer, fosterer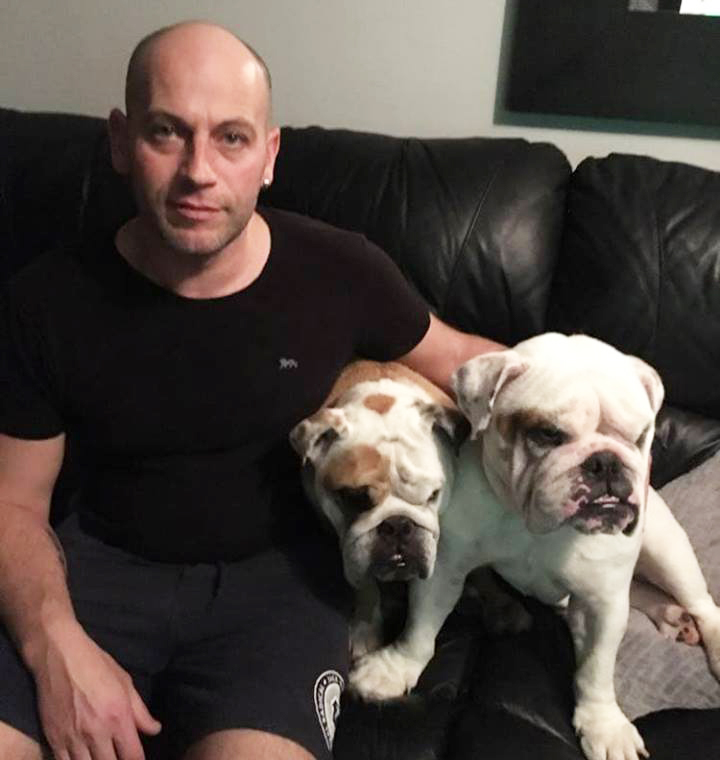 Why did you join Geordie Bullies?
I joined Geordie Bullies as I rescued a breeding bitch from a breeder in Liverpool in 2017 and she died from multiple problems, and I wasn't associated to any dog rescue.

What appealed to you about fostering?
The thing that was appealing to me to do fostering was about knowing the dogs I had in my care would get all the love and attention which they weren't getting from the original owners. And also that they were safe and away from any harm.

How many dogs have you fostered?
Currently I am on my 6th foster since New Years day 2018: 1 – Sanchez, 2 – Harrison, 3 – Victoria, 4 – Stella (emergency foster), 5 – Delilah, 6 – Lainey.

What is the biggest challenge with fostering?
The biggest challenge of fostering is building the dog's trust again with people and showing them people do love them. Also getting my adopted dog Alfie to stop being a stubborn old git!
What have you learned from fostering?
With so many problems it made me realize that fostering and caring for dogs with issues to give them some quality of life, really spurs me on.
What do you like the most about English Bulldogs?
I've always had a love for the English / British bulldog since a young age and to finally get one of my own was a dream come true, then to lose one so quick luckily didn't put me off having another one.
Do you have any advice for people looking to foster?
Take each day as it comes with a foster dog and give them time to settle and gain your trust. We need them to gain their confidence back gradually. Also get all family members involved in the walking, feeding, cleaning and joining in with fun. You will then see a much happier dog which previously had lost all faith being pulled from pillar to post.