James and Sheralea – Fosterers
Location: Northampton
Role at the charity: Volunteer, fosterer, Northampton bulldog walk organiser.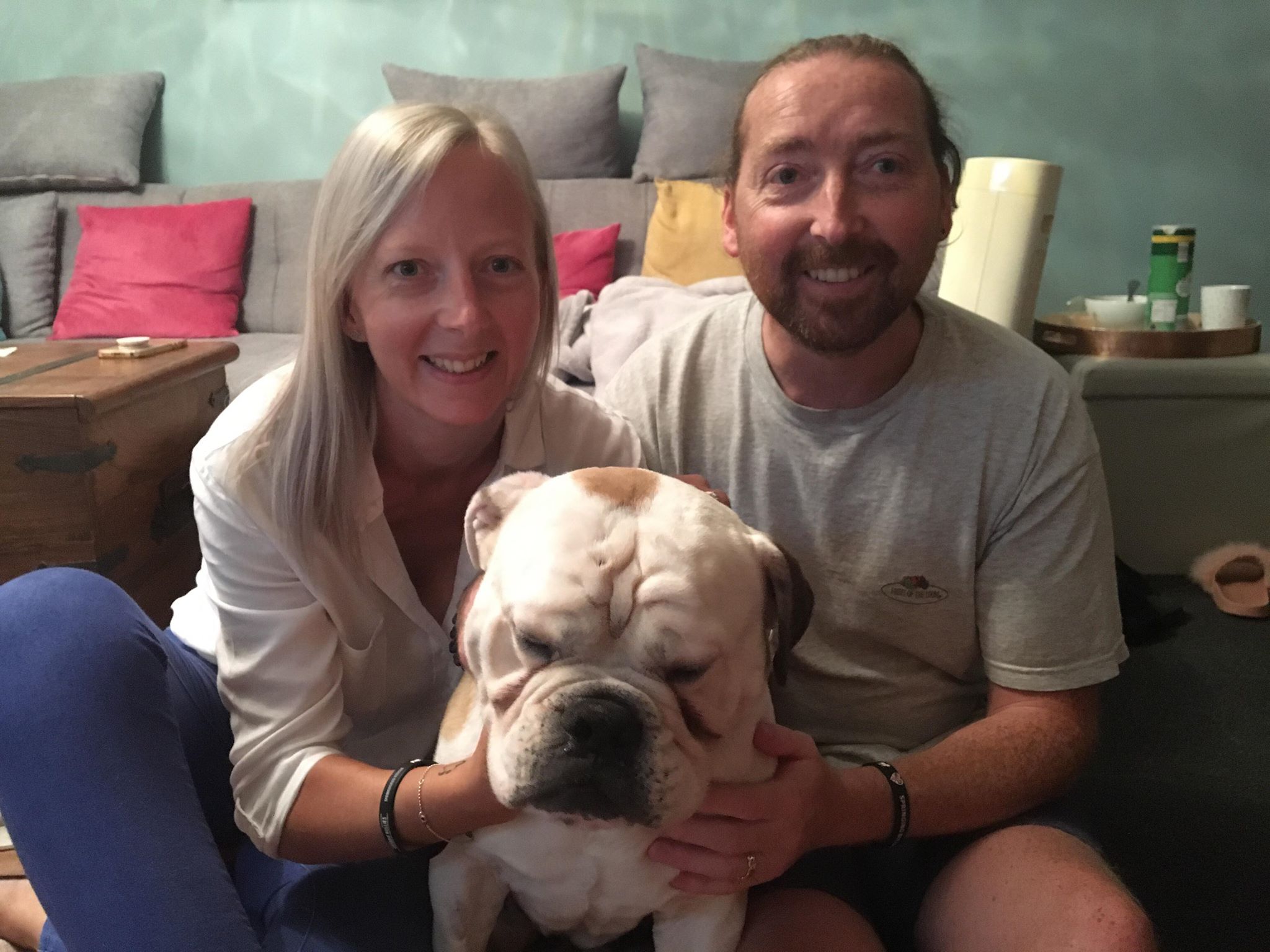 Why did you join Geordie Bullies?
We saw them on Facebook and reading through posts could see the charity did some amazing working in helping Bullies in need.

What appealed to you about fostering?
We all have one thing in common and that is the love of bulldogs. We were thinking of getting another dog and decided instead to help the dogs in need of a warm home, good food and lots of love.

How many dogs have you fostered?
We are currently fostering our second dog, the first of which was for a different charity. They could not be more different.

What is the biggest challenge with fostering?
The biggest challenge is getting to know the dog over the first few days. Getting to know it's personality, it's temperament and it's likes and dislikes. Every dog is different but there is always help and advice available.

What have you learned from fostering?
Be patient, keep calm and to put yourself in the dogs shoes.

What do you like the most about English Bulldogs?
That they are aliens from another planet. (If you have one you will understand lol)

Do you have any advice for people looking to foster?
Try not to give cuddles for the first week to show them who's boss. Good luck with that!